mBraining - Learn to use your Multiple Brains
Free Webinar - September 2012
mBraining: Activate your three brains

With Marvin Oka, co-author of 'mBraining' and co-creator of the groundbreaking 'mBIT' 'Multiple Brain Integration' technique

The live launch is now over and is now automatically
INCLUDED in the FREE OR PREMIUM SUMMIT PACKAGE

If you wish to listen to the launch mBraining webinar,
just register for either the free or premium (paid) full summit package
and you will receive access details in your confirmation email

Scroll down the page for more details!
What is mBraining?
mBraining: Using your multiple brains to do cool stuff' is an exciting and groundbreaking technique which reveals how the latest findings in neuroscience research show we have three complex and functional brains - heart brain, gut brain and head brain - and how we can harness and integrate these multiple brains for greater success, wisdom and happiness.
Latest neuroscience research shows we have three distinct brains each serving a different purposes, and we can learn how to use these brains in the right sequence in order to maximize happiness and health!

Learn how to align and harness your innate head, heart and gut intelligences for greater wisdom and happiness in daily living.
Discover how to connect with the highest expressions of your deepest sense of self that generate transformative and authentic ways of Being in the world.
Free mBraining Webinar
On free replay until 30 September 2012
This webinar marks the launch of the ground-breaking EMOTIONAL INTELLIGENCE SUMMIT, where 28 experts in the use of our emotional intelligence (EI or EQ) come together to share how to transform every facet of your life: health, wealth, career, parenting, relationships, education and more. Plus, how emotional intelligence is a pre-requisite on the path of soul and evolutionary development, and how emotions affect the environment.
mBraining Webinar Overview
During this exciting webinar Marvin Oka, co-creator of mBraining, will share:
What mBraining is, what our 3 brains are and why we need to use them to achieve our maximum potential out of life.

What actually constitutes a working 'brain' and why our head brain is not the only brain we need to pay attention to

How the knowledge of multiple brains has been around for thousands of years and why it is only just being proven by science

How our 3 brains develop from the time we are in the womb including which brains develop first and why this is significant.

Why we need to understand the prime functions of each brain and know which order to use them in!

Why people can exhibit personality changes after heart surgery and why negative emotions such as anger and hostility can damage the heart and lead to coronary disease

How despair, depression, hopelessness and apathy are linked to heart disease and how positive emotions are an antidote to heart disease
The good news is there is plenty we can do to train our multiple brains! Marvin will also share:

How our gut brain exhibits neuro plasticity and can learn, form memories, take on new behaviours and grow new neurons, and what this means for people with chronic gut conditions

The 5 different classes of issues which arise for people when their brains are not aligned or fully integrated
How we can use positive emotions to as an antidote to heart disease
How it may be more reliable to trust your heart brain than your head brain when making decisions

The number one thing you can do to align and bring your 3 brains into 'coherence' which is so simple you will probably have completely overlooked it!

The mBIT roadmap, an explicit framework that outlines a clear path for working with and getting the most out of your 3 brains!

and a whole heap more!
Your free mBraining webinar ticket includes:

Free Live 2 hour Webinar


value USD $47

Free Bonus 90 minute Webinar
value USD $27
Free Online Webinar Replay
until 30 Sept 2012
Free audio MP3 on 'Multiple Brain Integration and Wellness' -

value USD $20
"You have a complex and intelligent brain in your gut that contains over 500 million neurons and has the equivalent size and complexity of something like a cat's brain" Marvin Oka and Grant Soosalu
Kim Knight, creator of the EQ Summit, introduces your 3 brains!
mBraining: Activate your three brains - Free Webinar
Please note the prize draw for this event was for the live event only and is now closed.

| | | |
| --- | --- | --- |
| | Marvin Oka & Grant Soosalu (AUS) | mBraining: Learn how to use your multiple brains to do cool stuff'! mbraining is an exciting and groundbreaking technique which reveals how we have three complex and functional brains - heart brain, gut brain and head brain - and how we can harness and integrate these multiple brains for greater success, wisdom and happiness. |
Special Bonus Gift
for every listener

Everyone who registers for the launch event
will receive a Free audio MP3 on
'Multiple Brain Integration and Wellness'
from Marvin Oka and Grant Soosalu
valued at USD $20

Prize Draw for private mBraining coaching session
and signed book worth $495

One lucky person will have a chance to win a copy of the groundbreaking book 'mBraining' plus a one hour 'Multiple Brain Integration' premium coaching session via skype with Marvin Oka and Grant Soosalu.* Value USD $495
"Develop the heart. Too much energy is spent developing the mind instead of the heart". Dalai Lama
About mBraining authors / creators Marvin Oka and Grant Soosalu
About Marvin: Marvin Oka is recognized as world leader and authority in the field of Behavioural Modelling and behavioural change technologies. He is an international consultant and speaker with corporate and government clients throughout Australia, New Zealand, Southeast Asia, North America, Europe and the Middle East. Marvin is a Board of Director for the International NLP Trainers Association and is one of its original founders. His new book 'mBraining', which he has co-authored with Grant Soosalu, introduces the new field of mBIT (multiple Brain Integration Techniques) and takes the behavioral technology of NLP to new levels.

His colleague, Grant Soosalu, who will be joining him on the bonus call, holds multiple academic qualifications combined with wide ranging expertise and experience in both the educational and business sectors. He has published articles and papers in International Journals, in the fields of Applied Physics, Philosophy and Neuro Linguistic Programming. He is the author of the book Total Quality Meetings, published by La Trobe University Press.
When you attend this free webinar you will recieve:
Access to the Launch mBraining 2 hour Webinar Replay (

worth $47

) until 30 September 2012
Access to the follow on Bonus 90 minute Webinar with Marvin Oka and Grant Soosalu until 30 September 2012
A Free 'mBraining' MP3 on 'Multiple Brain Integration and Wellness' -

value USD $20
Register Here
EQ (emotional intelligence) and SQ (spiritual intelligence) are the latest buzz words on the planet because never before have we been asked to live so authentically from the heart. To celebrate the launch of the
Emotional Intelligence Summit in September 2012
you are invited to attend this extraordinary webinar!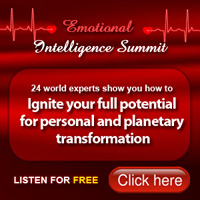 Emotional Intelligence
could this be the key to personal and planetary transformation?
28 Experts share how to Ignite your Full Potential
by harnessing the Extra-Ordinary power of your
inbuilt Emotional Intelligence system
Improve your Health, increase your Wealth, ignite Relationships, optimize your Career
and more... all whilst making a massive, positive difference for the Planet!
3-18 September 2012
Create optimal relationships in all areas of your life
Find, follow and experience your dream career
Discover radiant health and prevent illness
Overcome financial limitations and debt
Discover and follow your Soul purpose

Connect authentically heart to heart with your partner
Enhance business strategies and success
Heal chronic illnesses deemed incurable
Connect within to follow your highest guidance
Assist safe and positive evolution of the planet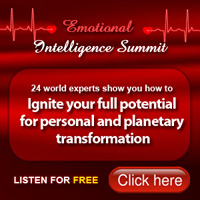 * Terms and Conditions of Live Event Launch:
Limited phone lines available - first-come, first-served
Limited live webcast available - first-come, first-served
If all phone and webcast lines full, you can access the replay until 30 Oct 2012
Only one free bonus per person
Bonus Mp3 only available while EQ Summit on sale during September 2012
We look forward to seeing you on the calls!

Sincerely,

Kim Knight, The Art of Health

Be kept informed of Teleseminars
Teleseminar how to connect and connection costs 
Teleseminar Terms and Conditions 
Disclaimer
The information contained on this website is educational in nature and is provided only as general information. The information is not intended to diagnose, treat, cure, or prevent any disease or psychological disorder.
Any stories or testimonials presented on this website do not constitute a warranty, guarantee, or prediction regarding the outcome of an individual for any particular issue or condition. While all materials and links to other resources are posted in good faith, the accuracy, validity, effectiveness, completeness, or usefulness of any information herein, as with any publication, cannot be guaranteed.
The Art of Health accepts no responsibility or liability whatsoever for the use or misuse of the information contained on this website, including, but not limited to, demonstrations, training, and related activities. We strongly advise that you seek professional advice as appropriate before making any health decision.