EQ Summit Premium Package Bonuses
Regular Premium Package Bonuses - Value $750+
Each premium registrant receives every single bonus gift below - total value over USD $750


Value $20

Free audio MP3 on 'Multiple Brain Integration and Wellness'

Donated by Marvin Oka and Grant Soosalu

Interview with Dr Ari Diskin on Multiple Brain Integration and Wellness -- how mBIT (multiple Brain Integration Techniques) aligns with the Reorganizational Healing practice of Network Care.

Research, in conjunction with noted Neurobiologists at the Medical College at the University of California, Irvine studied almost 3,000 people receiving Network Care across the USA, Australia, Canada and Puerto Rico.

The study found that Network Care is associated with statistically significant improvement in peoples' Health Related Quality of Life. People reported sweeping, across the board positive outcomes relative to their: Physical Well-Being, Stress Levels, Emotional and Psychological Well-Being, Life Enjoyment, Lifestyle Changes and Overall Quality of Life.


Value $65

10 week Immune System Boost Package including Ebooks and Audio Downloads


from Rob van Overbruggen

Rob says "Excellent that you decided to do something to increase your personal health and wellbeing! For this we developed a 10 week program that is usually sold for $67. As a participant of the Emotional Summit you get it for FREE. This program really works when you listen to it and do the exercises. When you do that you will experience AMAZING results!" Your free package includes:

Immune-Booster-Pack-Program (pdf)
Reducing-blood-pressure-naturally (pdf)
Stress-management (pdf)
Natural-pain-management-forma (pdf)

1-Advanced-relaxation mp3
2-Entering-unconsciou mp3
3-Blood-pressure-reduction mp3
4-Stress-buster mp3
5-Immune-system-enhancement mp3
6-Refresh-focus mp3



Value $28

E-Book 'Manifest Perfect Health' - Understand and Correct The 6 Underlying Causes of Disease

by Dr Bradley Nelson


Manifest perfect health by understanding and correcting the 6 underlying causes of disease. In this groundbreaking work, Dr. Bradley Nelson uncovers and explores the 6 reasons that we get sick and offers easy to use techniques that will help you live the healthy, energy filled life you have always dreamt of. Dr. Nelson will open your eyes to the truth about your birthright to better health and give you the tools you need to break through the health barriers that are holding you back from experience a life of joyous abundance.




Value $35

Healthy Relationships & Healthy Sexuality Igniter Phrase Kit!

Andrea Adams-Miller's FREE Gift for ALL Registrants:

Are you always wondering what you should say to let your partner know you love them, care about them, and are into them? If you are always looking for the right things to say and the right way to say them, then Andrea Adams-Miller's free gift "Healthy Relationships & Healthy Sexuality Igniter Phrase Kit!" is sure to please!

The "Healthy Relationships & Healthy Sexuality Igniter Phrase Kit!" includes:
Pocket sized printable e-book with proven phrases to use to ignite the spark, fire, and passion in your relationship!
Accompanying audio mp3 showing you how tone, inflection, and volume change the meaning of your healthy relationship and healthy sexuality igniter phrases!


Value $125

'Food Cravings Buster' Ebook and Audio Program' 

by Brittany Watkins

With this audio and e-Book, you will learn how to kick all your cravings to the curb!
You'll learn how to use EFT/Emotional Freedom Techniques, otherwise known as Tapping, to shift your brain chemistry so that you can look at ANY food and take it or leave it.

You will also learn a secret trick to handle cravings discreetly in group situations.
The e-Book will answer the question, "Why do we have cravings?", and give you step-by-step instructions to eliminate your cravings - Tapping taught with a Skinny Genes twist!

Value $35

E-book 'Body Brilliance - Mastering Your Five Intelligences'

by Alan Davidson

This book is a warm, funny, encouraging, compassionate and deeply personal guide to waking your spirit fully in your body. It engages your "five essential intelligences"—physical, mental, emotional, moral and spiritual—and develops them fully. You feel a high level of energy when your potential is being fully expressed in one of these areas; it's important to your happiness to identify and improve the areas in which your energy feels low or weak.

Body Brilliance is filled with inspiring stories. It tells the surprising details of people who exemplified peak development in one form or another: Olympians Jesse Owens and Wilma Rudolph for physical intelligence; Albert Einstein for mental intelligence, and Rumi and his teacher Shams for spiritual intelligence. It provides powerful yet simple ways in which you can fully engage each level, by finding the wisdom that your body is trying to communicate with you—and then living that wisdom in powerful experience through your body. It teaches you to pay attention to your unique individual patterns, listening deeply to your body's messages.

Body Brilliance is also full of practical exercises to awaken each level, and to encourage you to find your personal levels of peak expression in that domain. When you wake up fully in your body, and harmonize all five layers, you discover a result that is more than the sum of the parts; you fall deeply in love with being alive, and infatuated with being fully present in your life.

Value $12.95

'The 'Energetic Heart' E-booklet

from HeartMath

The Energetic Heart embodies the Institute of HeartMath's 21-year journey into investigating how the human heart interacts with the brain, the human body and even other humans (including animals). The heart, in many ways is the conductor and communicator of our body's physiology. This e-book brings this new science to light for laypeople and scientists alike.

Value $10

Ebook 'Why Natural Matters: 8 Simple & Positive Steps to Wellness'

by Bex Cashman

As a participant in the Emotional Intelligence Telesummit, this is your personal access page to download Why Natural Matters, a book on the practical natural intelligence that creates wellness in your life. This book is an easy to read mix of story, motivation and strategy for living naturally.

You will also have immediate access to a teaching video called Point Positive, which is my number one lesson learned from years of working on rivers. We touched briefly on this topic in the Telesummit presentation. This video gives you what you need to begin to apply it in your life.

Value $12

White Paper full chapter from Richard's New "META-Healing Process" book

by Richard Flook

As a thanks for participating in this amazing summit of guest speakers, Richard would like to share a chapter of his upcoming book "The META-Healing Process" soon to be published and released worldwide.

Value $25

E-Book '7 Laws for a healthy mind and body'

by Kim Knight

In this book you will discover:
What stress really is and its effect on your body
The 2 core types of stress triggers
Key signs and symptoms of stress which you need to look out for
Why even a little bit of stress may not be good after all
12 concepts to remember to help manage your stress levels
7 natural laws which if you follow them will guide you to a life of calm and relaxation
Self-paced questionnaires to determine your stress triggers and levels
And heaps more!

Value $20

EBook "Humour Works"

by Pat Armitstead

Humour Works combines business acumen, creativity and wit to provide moments to educate, delight and entertain. This is serious fun, and demonstrates the ease with which fun can be combined with workplace strategy to boost individual productivity and contribute to business success.

Value $20

E-Book 'The Universal Laws - The Answer & Secret Foundation of Power for all Life - and your Life'

by Sylvia Shanti Vowless

This 63 page e-book is worth its weight in gold, for it gives you the means to Live the life you love – and Love the life you live.

What is the Answer, the secrets that all wise and enlightened men and women throughout the ages have known and lived by? The Divine Universal Laws that govern the universe, this world, all life – and you!

Read them again and again and again – and as long as you live. Above all, apply what you learn and practise regularly. Prove the Laws yourself. Then become a living example of their invincible power and share it with others.


Value $35

1 hour HeartBreath BreathPacer audio MP3


from Daniel Astinotti

A one hour guided exercise to bring your heart into 'coherence' - which in layman's terms means to bring your mind and body into a supreme state of relaxation and optimum functioning to ensure great health and wellbeing..

Value $20

E-Book 'What kind of emotions serve you and why?

by Jasmina Kovacev

In this book Jasmina shares which emotions we need to pay attention to and why if we wish to stay well, prevent illness, or recover from chronic illness if that is where we find ourselves.

Value $25

E-Book 'The Jolt Challenge Essentials'

from Mind Warriors

This Ebook synthesizes the Jolt Challenge's comprehensive Self Intelligence training which is normally presented in the Jolt Challenge book and journal. It guides you on how you can improve all areas of your life by mastering your Self Intelligence.

Presented in an easy to read format, the book includes quotes, stories, illustrations, cartoons, movie references and trivia to accompany the practical lessons which are the result of years of research in the areas of neuroscience, psychology, therapeutic arts, nutrition and more.

Value $30

E-Report 'How to recognize verbal abuse'


by Patricia Evans

In this E-Report, Patricia shows you how to recognize and deal with the secret form of control known as 'verbal abuse'. She covers the 7 key types of manipulation which are often used, and how to notice them, and clearly summarizes the 'cycle' of verbal abuse. If you have ever suspected you may be being verbally or emotionally abused, but haven't been sure, this will help you to decide.

Value $15

E-Report 'The Science of Emotions'

by Dr Manjir Samanta-Laughton

Value $47

'3 Steps to Awaken your Authentic Power' Audio MP3

from Gabrielle Loomis

Are you a woman who yearns for more in your life and our world?
You didn't come here to feel dissatisfied, disconnected or disempowered. You know that already! Yet you still struggle to be the amazing woman you are meant to be.
Are you ready to finally step into your brilliance? This audio series will show you how!


Value $25

E-Report "The School Case for Emotional Intelligence" plus one month's free subscription to Joshua's EQ TV channel

from Joshua Freedman

An interactive online TV experience - get your personal guidance from Joshua Freedman, a leader in the world's largest network of EQ on the planet. Plus his EReport on how EQ can transform every child's life... and future.




Value $49

Teleseminar 'How to be 'Quantum Lovers'

by Adriane Hartigan van Strauch

How do you manifest that Soul relationship of your dreams? What do you do to take your relationship to the next level? How can you experience a deeper level of connection than you could ever have dreamed of? These and more questions will be covered in Adriane's 60 minute teleseminar.




Value $30

E-Book 'How Our Emotions Influence Our Health'

by Richard Moat

This book will show you exactly how your emotions influence your health and how you can start to take back control over your health issues.

Value $27

E-book 'The ABCs of Anger - Building Emotional Foundations for Life'

by Ilene Dillon

When Your Child Needs Help with Anger or Emotions in the Classroom, Do You Know How to Help? This book will give you some key answers!


Value $10

MP3 Audio 'Heart at Peace' meditation from 'Activating Inner Fire' CD

by Gilles Marin

This 15 minute meditation will show you how to calm your nerves and relax your body at will using ancient Taoist formulas for clearing negative energy trapped in the organs. It is simple, easy and enjoyable to practice!




Value $20

Free SMART goalsetting template

from Anna Stevens

Learn to to set SMART goals so that you can achieve all you want in life with less effort than ever before.




Value $19

E-Report 'Understand and Grow your Personal Financial Dynamic'

by Trish Love

Your Money Style - Identify and Improve your Financial "Actions" situation so that you can shift from survival to sorted! This ebook guides you step by step into the action steps you need to take to transform your finances... and life.




Value $79

Free Mp3: 'The importance of detoxification and the "how to" do so

by Dr Katka Novakova



Premium Package Prize Draw Pool (value $10,000+)
Each premium registration includes entry into the draw to win one of the following prizes:
A copy of the groundbreaking book 'mBraining' plus a one hour 'Multiple Brain Integration' premium coaching session via skype with Marvin Oka and Grant Soosalu.
Value USD $495
'Emotion Code complete transformation package' which includes DVDs, MP3 EBook and Emotion Code EBook.


Value USD $376

The complete 'Healthy relationships and healthy sexuality' Igniting the Spark, Fire and passion  home study course


Value USD $597

Access to Alan's online 'Wisdom Warrior Training' Series.
Value USD $1200
3 hours of personal, couple or family coaching
(in person or via skype) with Ilene
Value USD $495
Private coaching session, 1 year's online Health Detective membership, the book 'Worth the Weight – It's An Emotional Thing', the audio visualization 'How to Help Heal a Sick Child or Parent' from Richard

Value USD $529

Exclusive coaching session with Rob to help you gain insights into your own physical-emotional patterns, life's learning and the path towards ultimate health.
Value USD $500
Gilles Marin's 'Inner Alchemy' CD Set PLUS a signed copy of his book 'Five Elements, Six Conditions: A Taoist Approach to Emotional Healing, Psychology and Internal Alchemy'


Value USD $250

Full 'Six Seconds Emotional Intelligence Development Report' plus a 1-1 debrief by Skype with a Six Seconds' expert consultant.
Value USD $250
Complimentary 'Financial Immersion Coaching session' with Trish to help you diagnose and improve your money style 
Value USD $350

HeartBreath coaching session with Daniel via Skype
PLUS a copy of the movie "Project 10.10.10 -  Pill or Perception". 
Value USD $195
One hour SMART goal-setting coaching session with Anna.


Value USD $190

Two one hour private 'EQ for health' coaching sessions with Jasmina.
Value USD $250
One hour Emotional Empowerment Coaching Session with Gabrielle.

Value $250



6 session 'Quantum Intimacy' teleseminar series with Adriane.
Value $ USD 587
Complete set of the HeartMath 'Energetic Coherence Package'
Value USD $250
Private 'End Emotional Eating' Private Session with Brittany  
Value USD $350
Private coaching session with Patricia, plus a copy of her book 'Victory over Verbal Abuse'
Value USD $350
Distant Emotional Healing session by Skype or in virtual reality with Manjir.


Value USD $200

2 x Signed copies of the award-winning JOLT Challenge Book & Journal
Value USD $140

Kim's Inner Smile Meditation Series
Value USD $297
2 hour personal META-Healing consultation with Richard
Value USD $1000
All expenses paid
on-line adventure with Mind of a Guide with Bex!


Value USD $357

10% of proceeds from ticket sales will go towards the charitable 'Global Coherence Initiative', a
science-based project to study the effect of human emotions upon the planet - see below for details.
Please note pricing is in USD
Earlybird Premium Package Bonuses
These bonuses expired on 6 September 2012
No worries, you still get the above regular bonuses as part of the Premium package!
Free Teleseminar : Healthy Relationships

from Andrea Adams-Millar,
The Relationship Coach

Value $49

In this 60 minute webinar Andrea explains how EQ improves our self-esteem which in turn increases are attractiveness to the opposite sex! Plus she leads an exercise to help you feel good about your body in the bedroom!

Free Teleseminar:
Recyle your Emotions
with a Smile

with Kim Knight, EQ Expert

Value $29

You will be introduced and guided through the Inner Smile meditation, an ancient Taoist exercise to clear negativity from the internal organs, and bring a deep feeling of peace to your whole body and mind.

E-Book: The ABCs of Love: Building Emotional Foundations for Life

from Ilene Dillon, The Emotional Pro

Value $27

Learn how to teach your children the
emotional ABCs to guide them through
the rest of their life

Free Online SEI (Strengths) Assessment

from Joshua Freedman, COO, 6 Seconds

Value $49

Learn your top 3 EQ strengths and how to apply them
Ideal for introductory programs, strengths-based coaching, group profiles, and research

Free Transformational Tools
Audio Series

from Intuitive Coach Gabrielle Loomis

Value $49

Each audio has a specific focus designed to awaken your authentic power and unique brilliance! The audio series includes 4 x 20 minute modules 'Be in your body', 'Take your power back', 'Emotional Release' and 'Catch your Vision' during which Gabrielle guides you to create powerful transformation in your life.

Free E-Report: Climbing the Financial Beliefs Ladder

from Financial Expert Trish Love

Value $59

What is your Money Style? Would you like to Identify and Improve your Financial "Beliefs" situation? Your financial situation is driven by a combination of your wants, belief system and actions. This report will show you where ARE YOU NOW on the "Beliefs" axis of the money style model and how to improve this if needed.

'End Emotional Eating'
Bonus Teleseminar

with weightloss coach Brittany Watkins

Value $27

During this free 60 minute teleseminar you will learn what it is that creates emotional eating and what you can do to stop it. Includes guided exercise to discover the cause of your emotional eating.

Discover the root cause of illness & pain - guided exercise

with Meta Healing founder Richard Flook

Value $49

Richard gently guides you to discover the underlying cause of a pain, symptom or illness you may have been experiencing for years.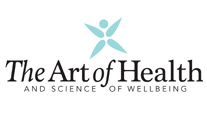 * Terms and Conditions
Online MP3 audios will be available for a limited time after the event. It is recommended you download as soon as possible during or after the event.
Online slide presentations will be available for a short time only after the event and are not downloadable
Each paid registrant may win only 1 of the major prize draws
We look forward to seeing you on the calls!

Sincerely,

Kim Knight, The Art of Health

Be kept informed of Teleseminars
Teleseminar how to connect and connection costs 
Teleseminar Terms and Conditions 
Disclaimer
The information contained on this website is educational in nature and is provided only as general information. The information is not intended to diagnose, treat, cure, or prevent any disease or psychological disorder.
Any stories or testimonials presented on this website do not constitute a warranty, guarantee, or prediction regarding the outcome of an individual for any particular issue or condition. While all materials and links to other resources are posted in good faith, the accuracy, validity, effectiveness, completeness, or usefulness of any information herein, as with any publication, cannot be guaranteed.
The Art of Health accepts no responsibility or liability whatsoever for the use or misuse of the information contained on this website, including, but not limited to, demonstrations, training, and related activities. We strongly advise that you seek professional advice as appropriate before making any health decision.